well, i am confused…to say the least… today is my five month ampuversary!  five months, and i am very proud…so where's my party??? i mean really, REALLY???  what do you think i discover, but that charon isn't even here for a party!! she's spending MY FIVE MONTH AMPUVERSARY with another tripawd, with a tripawd MAN!!!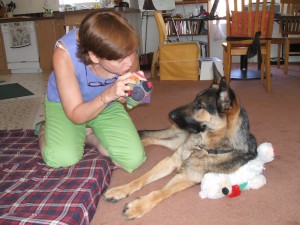 what's up with that…my big day, and she's out visiting in colorado…well, he is good looking, i must say…but really…and here she is acting all 'campy' with him and his mom….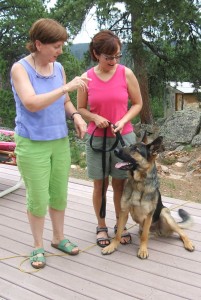 i just don't know what to think about all of this….
but wait… did you say he's sending me a present??  well, geesh, for me??   a present for me from a handsome tripawd man…well…i'll have to think this over…maybe this will turn out ok after all…geesh…..hurry home, i can't wait for my present!!!!